Cashing out your winnings is the best part of our service, we want to guarantee a hassle-free and fast experience, which is why PayPal is our best method of cashing out. 
Do you already have a PayPal account?
If you already have a PayPal account, and that account is registered to the same mobile number that you have on file with us there is nothing further you need to do. The money will be automatically transferred into your account.
If you don't have one already, we recommend creating a PayPal account.
If you do not have a PayPal account or your registered mobile number is not linked to your PayPal account, we have detailed some essential instructions below:
Step 1: You will receive a text message from Lotto Social, detailing the amount that you have requested to cash out. Image below.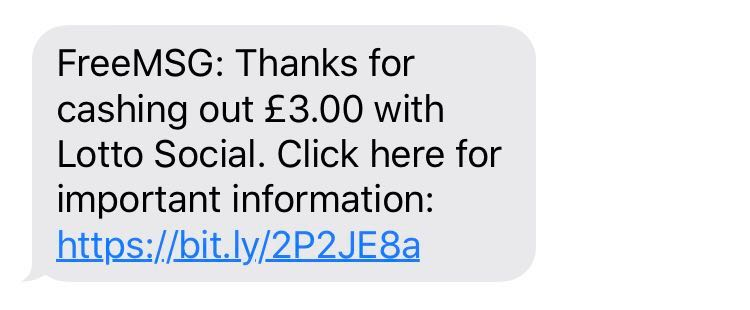 Step 2: After 7 days has passed, as PayPal and Lotto Social both carry out assessments, you will receive an email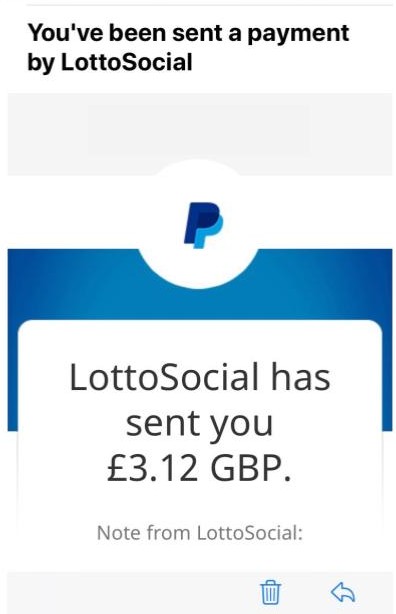 That's it, simple and easy!
Important information:
PayPal processes the withdrawal over a period of 7 days, from when you'd received the text message to follow the steps. Or from the moment you had requested payment via your PayPal account.
You can view on your Lotto Social account, whether it states, pending or processed - this will provide you with an update. 
If you do have any issues or this has exceeded the period of time, double-check the steps highlighted in this article.