We offer flexible memberships to make sure all our member's needs are covered, from on-going subscriptions to one-off purchases. We've also made it incredibly easy for our members to join, pause or leave a syndicate any time.
The quickest and easiest way to complete this is to visit our website and log in. Once logged in you just need to view your tickets, then you simply need to click Manage (image below).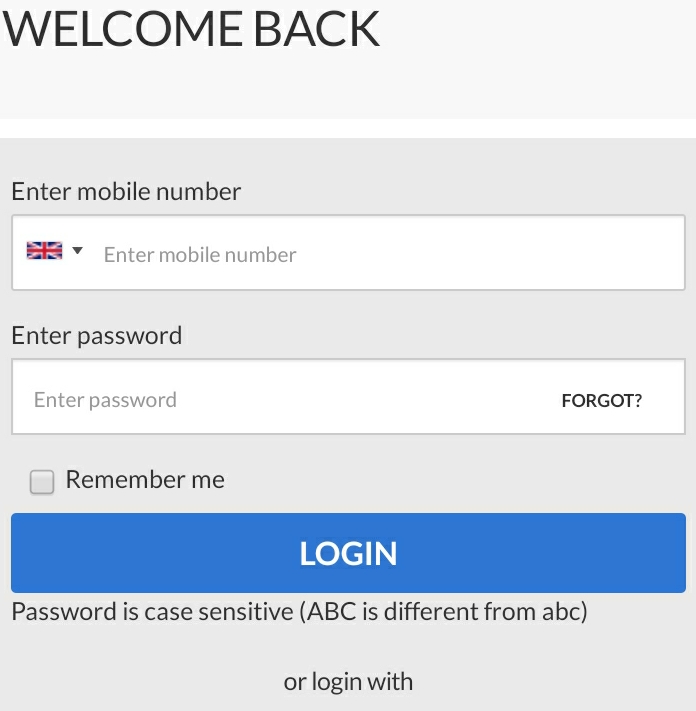 Don't forget! In case you wanted to downsize your weekly payments, we would recommend using a Jackpot Trigger. The trigger will only be activated when the jackpot reaches your desired limit. Once that happens, our system will automatically purchase a one-off ticket for the draw.
Please follow the below instructions to learn how to leave a syndicate:
Step 1) Once you've selected your syndicate, click onto 'Manage'. Then click onto 'Leave Syndicate'.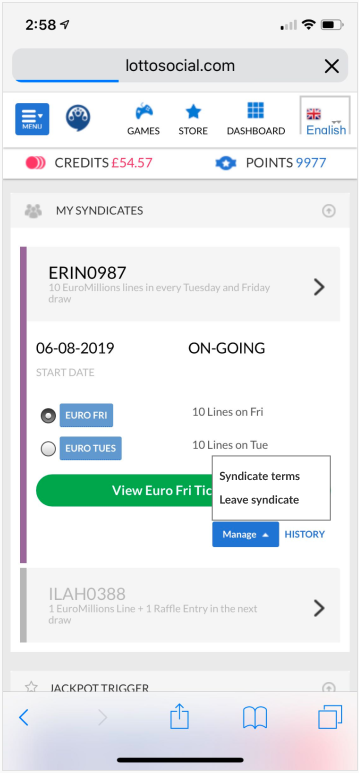 Step 2) You can either choose to pause a syndicate for 30 days or continue to leave the syndicate permanently. Continue to select 'Leave this syndicate permanently'.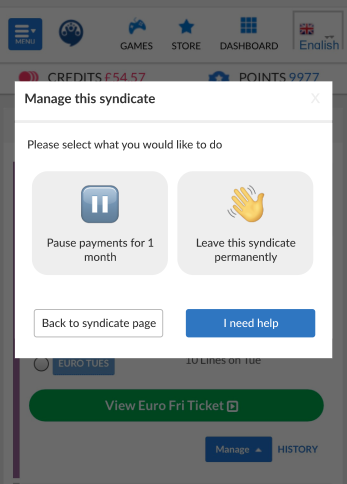 Step 3) We appreciate all our members feedback, once you've provided a reason for leaving the syndicate, you can continue. This information helps our development team to understand how we can continue to improve our service.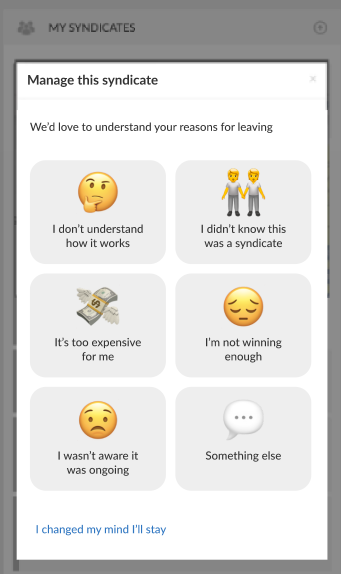 Step 4) If you are still happy to continue and leave the syndicate, just click 'I still want to leave'.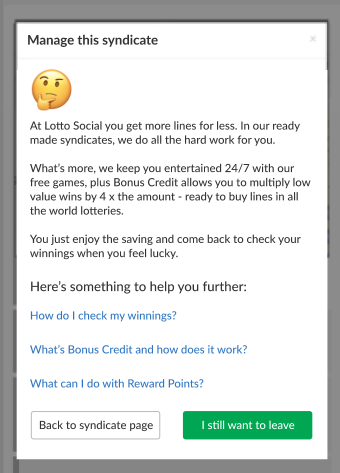 Step 5) Once you've read the information, you can click 'Leave Permanently'. This will then end the syndicate, preventing any further charges.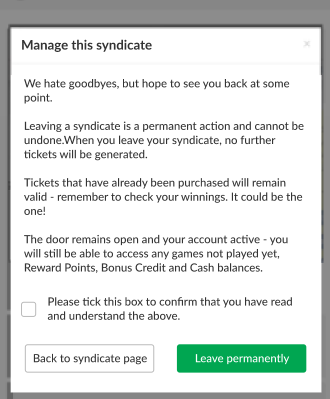 Finally,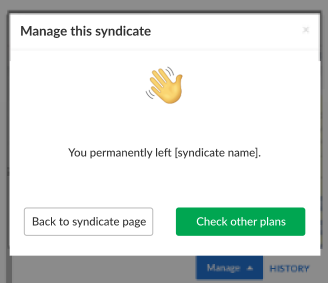 One-Off Syndicates:
These syndicates only last for the duration of the draw, which means they will automatically end and there won't be any on-going subscription fees. However, to maximise your chances of winning the jackpot we would always recommend signing up to our on-going syndicates.
On-going Syndicates:
These are the most common syndicates, as there are no fears or worries about missing out. You can sit back and relax, knowing we've got your tickets in advance and you're in for the draw. These syndicates can vary in the duration, and how frequently you are billed.
Our most popular syndicate is our £5 a week subscription, which will get you 20 EuroMillion lines per week, and you will be entered into the two weekly draws. Maximising your opportunity to win big, along with earning plenty of rewards and points on the way.
You can also visit our Membership Self Service portal, to also leave a syndicate.