We offer flexible memberships to make sure all our members' needs are covered, from on-going memberships to one-off purchases. We've also made it incredibly easy for our members to manage their ongoing syndicates.
One-Off Syndicates:
A one-off syndicate only lasts for the duration of the draw, which means they will automatically end after the draw. If you want to maximise your chances of winning the jackpot we recommend playing weekly by signing up to our ongoing syndicates.
On-going Syndicates:
The most popular types of syndicates are our ongoing memberships. You can sit back and relax, knowing we've got your tickets in advance and you're in for the draw. We have a wide range of syndicates available depending on how frequently you want to play and how many tickets you want to purchase per draw.
Our most popular syndicate is our £5 weekly membership, which will get you 20 EuroMillion lines per week, and you will be entered into the two weekly draws - every Tuesday & Friday. Maximising your opportunity to win big, along with earning plenty of rewards and goodies on the way. For more information, visit our store.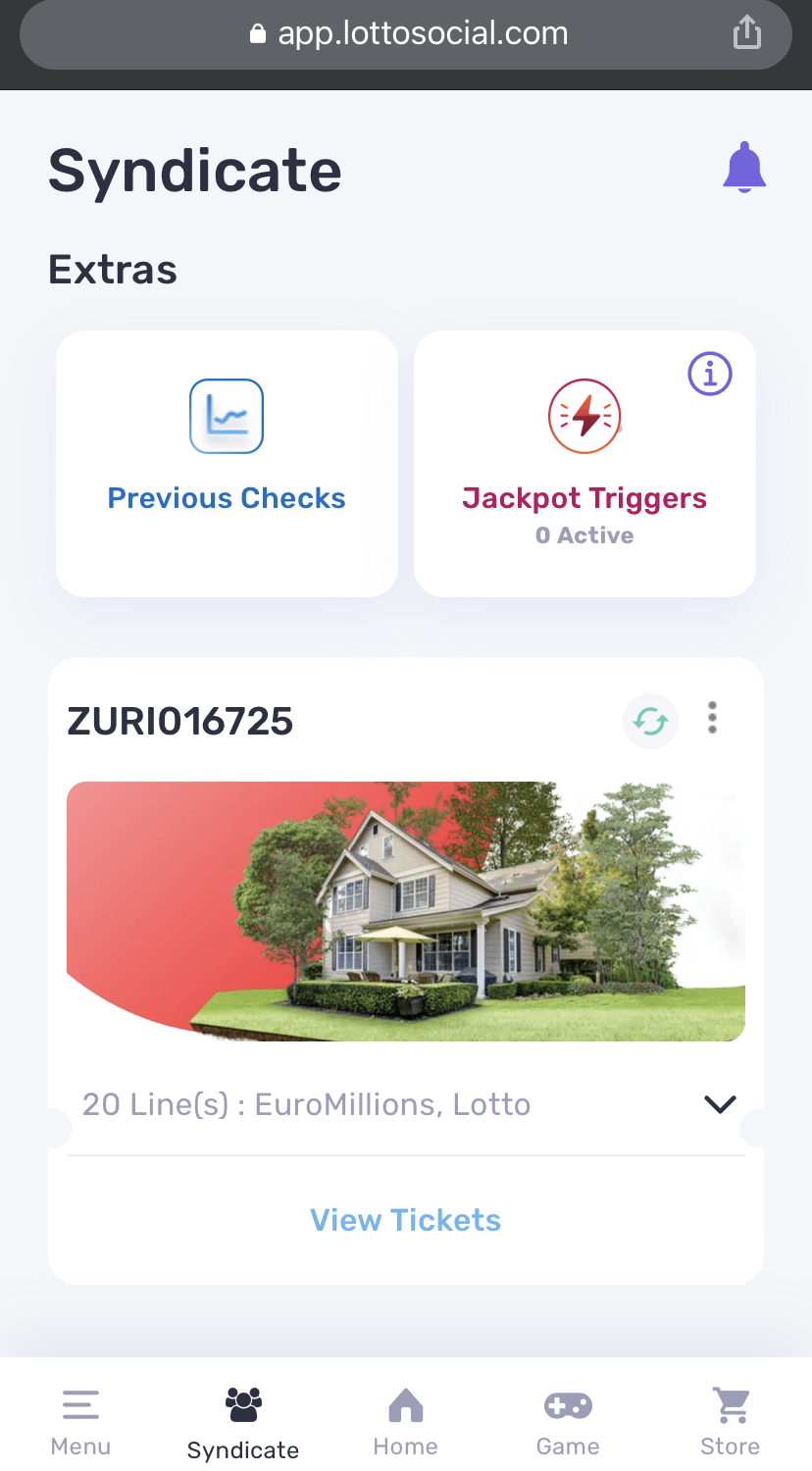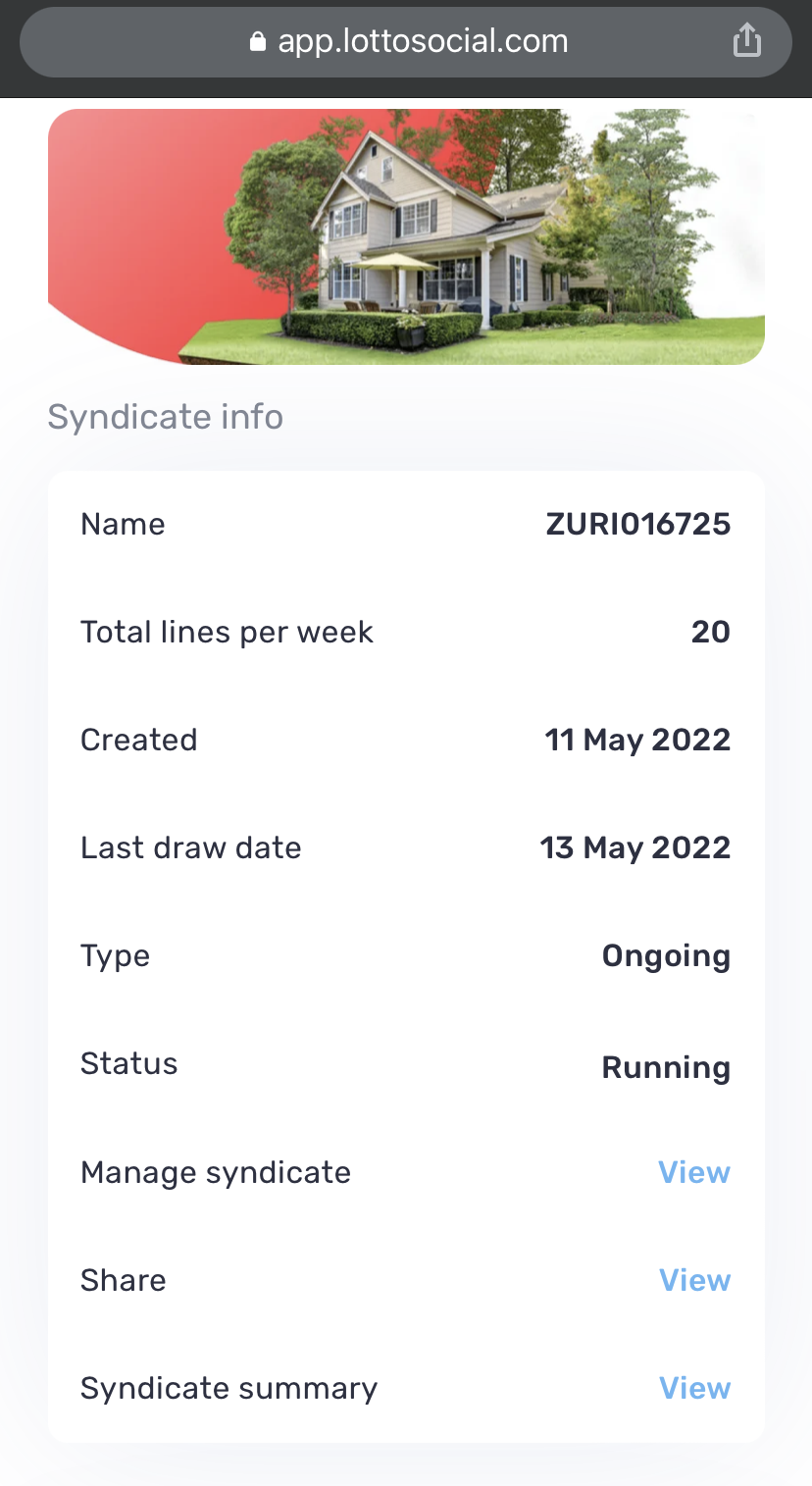 If you wanted to downsize your weekly payments, we would recommend using a Jackpot Trigger. The trigger will only be activated when the jackpot reaches your desired limit. Once that happens, our system will automatically purchase a one-off ticket for the draw. For more information on Jackpot triggers, visit our store here.
To login or create an account, click here.