Every time a draw has taken place, you'll see the check my winnings button to remind you so it's important you login regularly.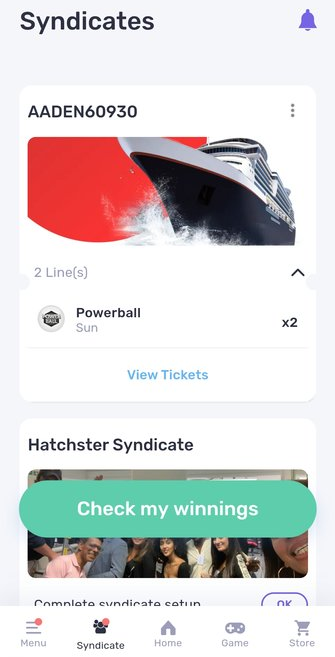 If you have winnings to check, you will be taken to your 'Syndicate' page. The 'Check my winnings' button will be displayed on the bottom of your screen. Once you click on check winnings, you will be taken to the Winnings summary screen where you'll see what you've won and how to claim your winnings.
For more information on winnings, login or register here.