You can pause your syndicate for 30 days, which will stop any subscriptions until the 30 days have passed.
We've made it easy to pause your syndicates at any time as we want all our members to have full control over their subscriptions and syndicates.
Step 1) Login and click into your tickets under the menu panel

Step 2) Select the tickets you would like to pause, by clicking

'Manage'

.

Step 3) Click

'Yes, pause syndicate'

and confirm.
Below we have detailed images that will show you how to pause your active syndicates.
Step 1:  Once you are logged into your account, you will need to go onto your tickets page by clicking Tickets in the menu panel.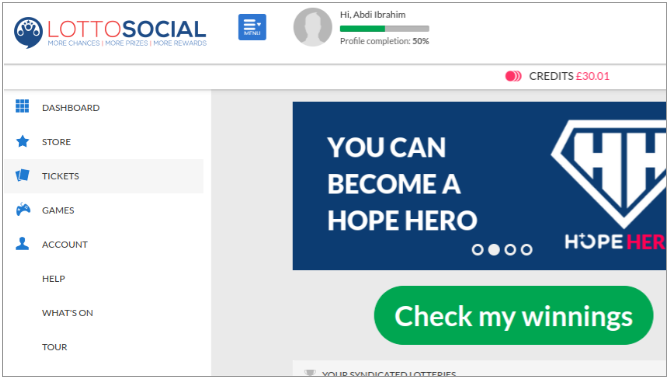 Step 2:  Once you have clicked to view your tickets, you will see a button called 'Manage'. Once you click here you will see two further options. Click 'Stop syndicate'.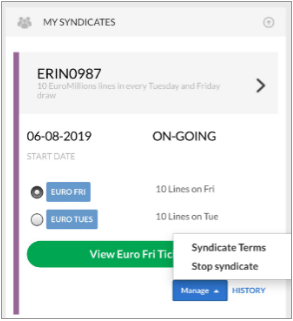 Step 3:  Once you have clicked stop syndicate. you can click 'Yes, pause syndicate'. This will now pause your active syndicate for one month, free of any charges. It will also indicate to you when your normal billing will resume again.